I've been very busy with an exciting project, so my reading of Imagine has had to wait.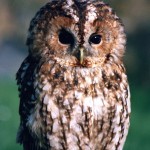 But in the meantime, I thought I'd post my favorite quotation of all.  It's been a credo and an inspiration for me for many years.  It's from T. H. White's marvelous novel The Once and Future King. 
Wart (who doesn't know he is the future King Arthur) is angry and depressed because his foster brother Kay will become a knight, while he will only serve Kay as his squire.  Merlyn, Wart's magical teacher, consoles him:
The best thing for being sad…is to learn something.  That is the only thing that never fails.  You may grow old and trembling in your anatomies, you may lie awake at night listening to the disorder in your veins, you may miss your only love, you may see the world about you devastated by evil lunatics, or know your honor trampled in the sewers of baser minds. There is only one thing for it then — to learn….That is the only thing that the mind can never exhaust, never alienate, never be tortured by, never fear or distrust, never dream of regretting.  Learning is the thing for you.
Amen.